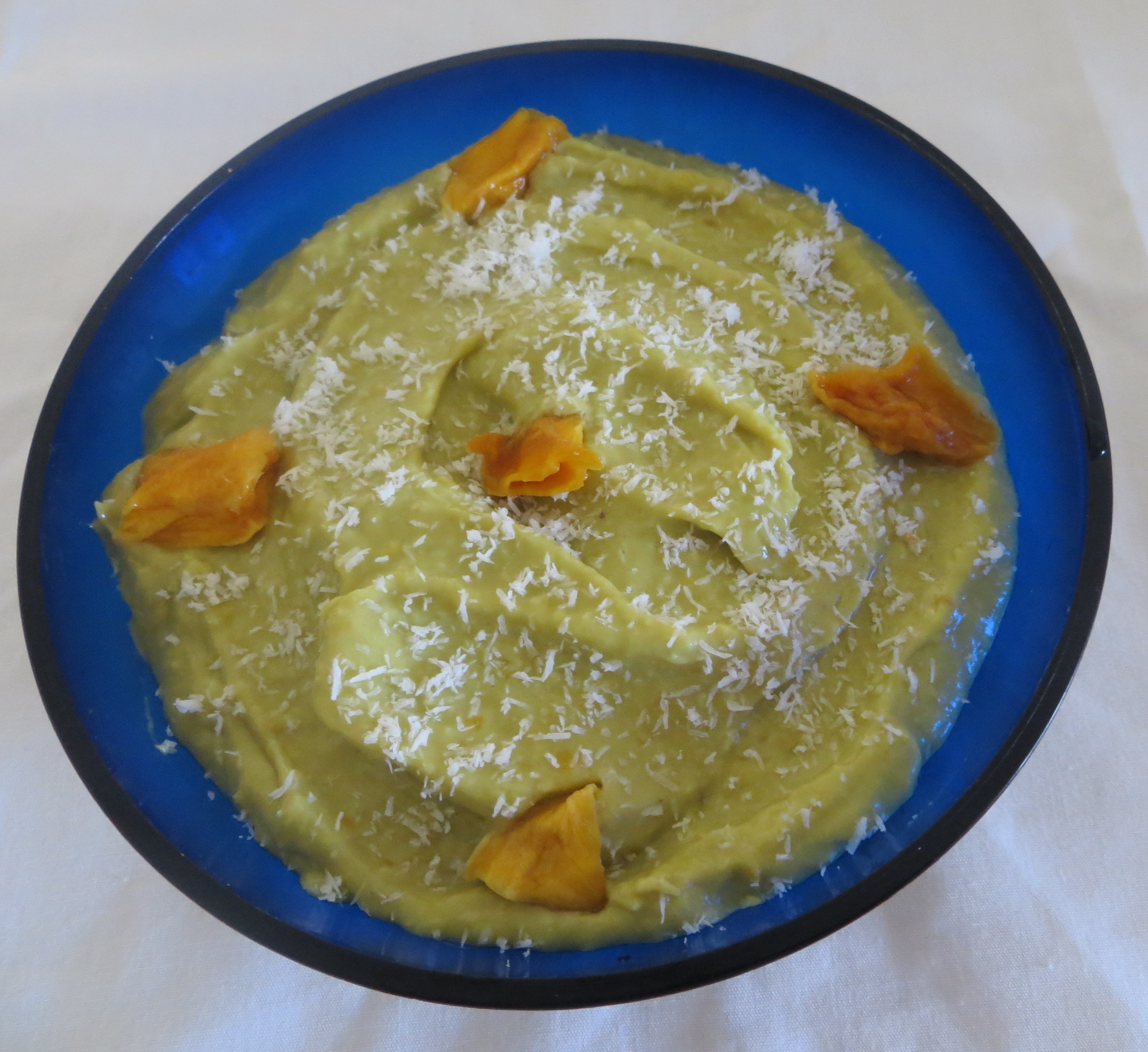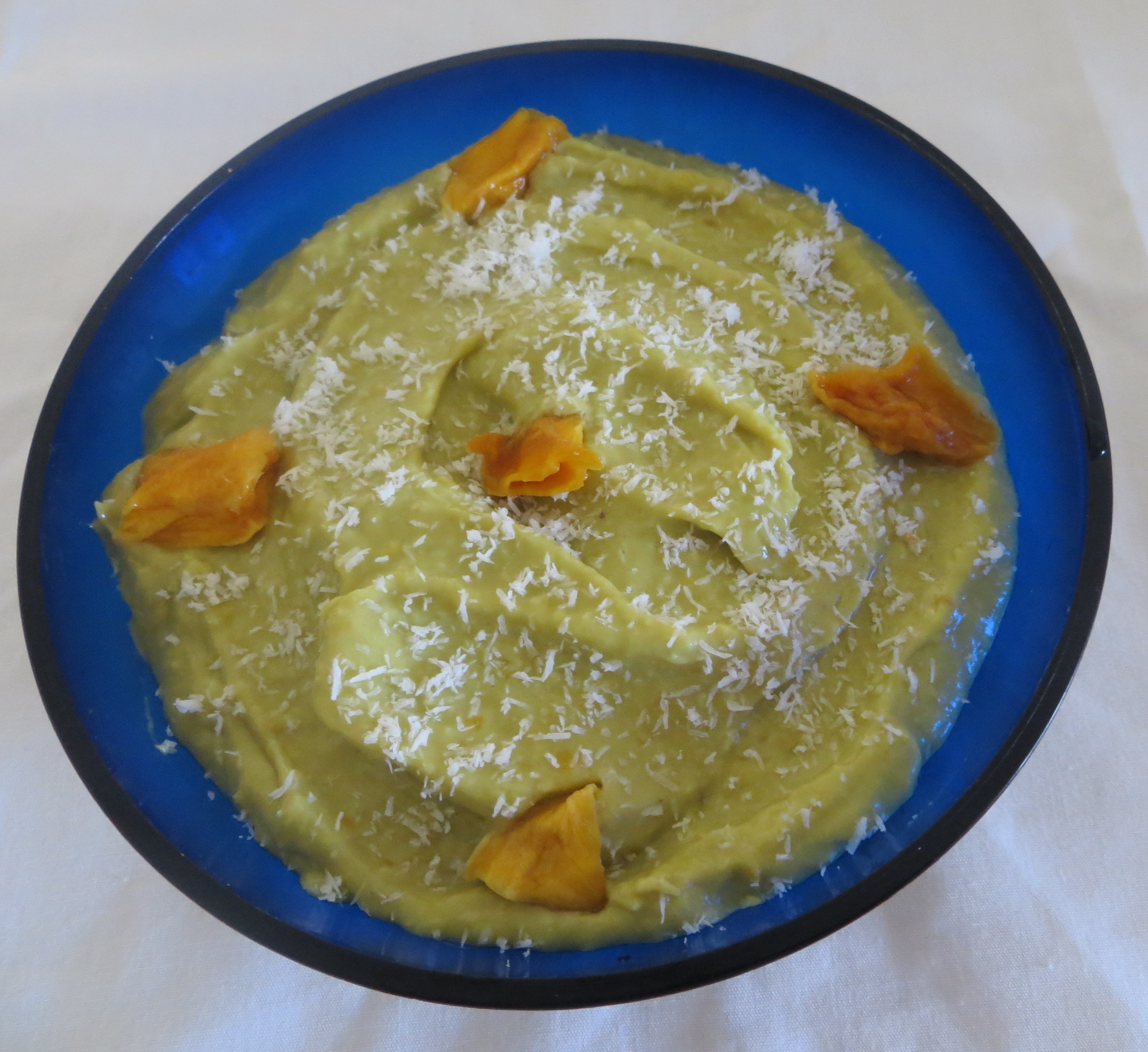 Ingredients (for 4-5 people):
100 g organic dried mango
350 ml soy yogurt
2 avocados
1 banana
4 tablespoons grated coconut
2 tablespoons lucuma
Preparation:
About 30 minutes before preparing the mousse, mix the mango in the soy yogurt, to hydrate and make it easier to crush. Mix all ingredients and blend them in a blender or with a hand blender until you get a homogeneous mixture. Season to taste, for example with grated coconut and mango pieces (previously hydrated). Serve chilled (or use fresh fruit to be eaten right away).
Notes:
The mouse can be stored refrigerated 1-2 days, but the ideal is to consume it shortly after it is prepared, so that it will preserve the maximum fruit nutrients.
It is a delicious and nutritious dessert, very quick to prepare, ideal also for children, elderly or celiac.
Tip: You can prepare, easily and economically, the soy yogurt with a yogurt maker.
Insert date: 2014-08-04 Last update: 2014-08-06
Comment





Authors > Translators > Ana Amaral
Authors > Contributor writers > Cristina Rodrigues
Recipes > Desserts