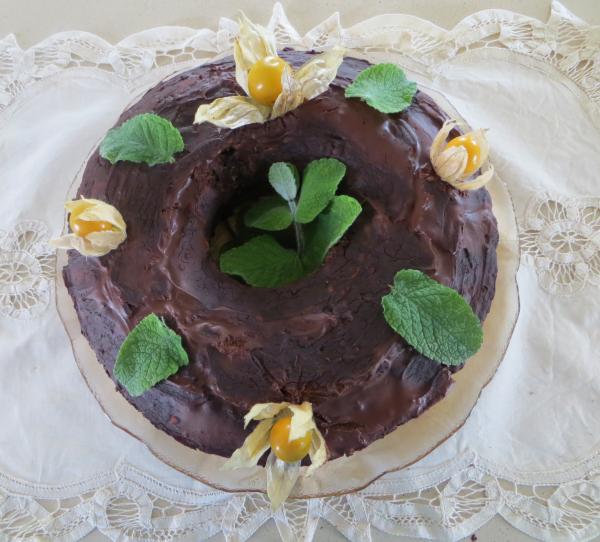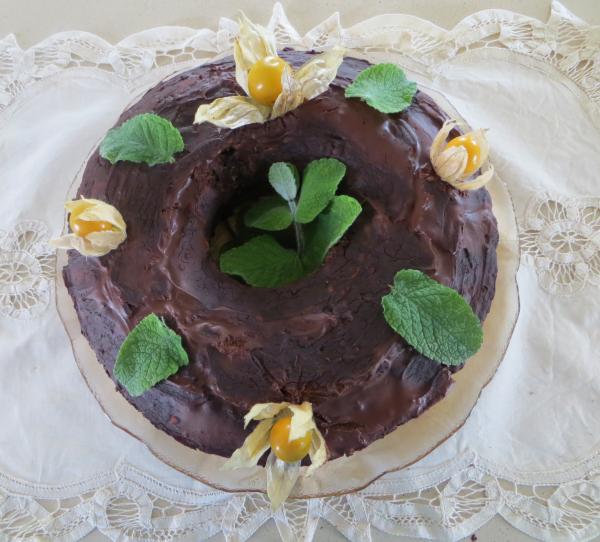 Ingredients:
300 g white Teff Flour Midzu
200 g rice flour
200 g dates
1 tablespoon chia seeds Midzu
100 g rice flakes
1 cup orange juice
300 ml water
1 banana
1/3 cup extra virgin olive Midzu
3 tablespoons chocolate flakes
1 teaspoon baking soda
gluten free baking powder
Cake topping:
50 g chocolate flakes
1 tablespoon corn starch
150 ml soya milk
Preparation:
Cut the dates (pitted) into pieces and place in a food processor (for example in a blender or chopper) along with the two kinds of flour and chia seeds. Blend to mash the dates. Then squeeze the oranges until you have the required quantity of juice.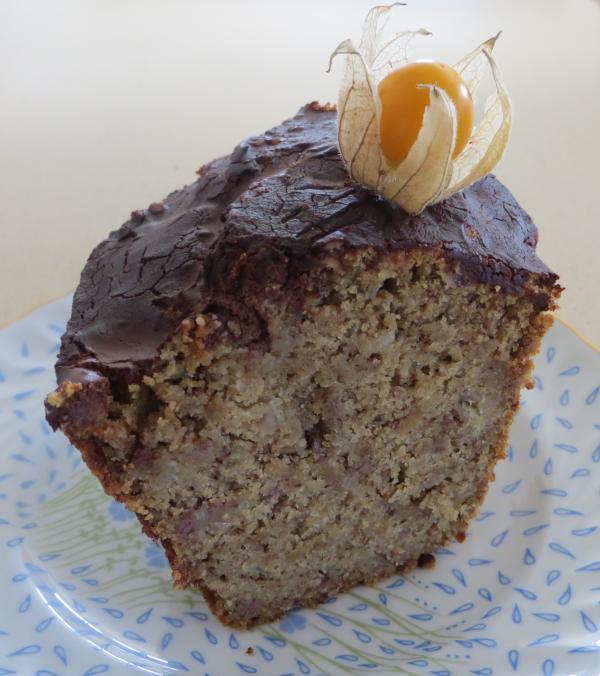 In a bowl aside add the flour with the chopped dates and rice flakes and mix. With a fork mash the ripe banana and add to the bowl. Add the baking powder, baking soda and olive oil. Gradually add the juice and water and stir well. At the end add the chocolate flakes and mix. Grease a cake pan with olive oil. Pour the dough and bake in a hot oven at 170 º C, for about 45 minutes. While the cake is still warm, unmold it.
To make the cake topping mix the chocolate flakes with soya milk. Cook over medium heat while stirring. In a litlle of cold milk dissolve the starch and add to the chocolate cream. Let simmer until thickened. Spread this cream over the entire cake.
When completely cool, garnish to taste (for example with fisalis (inca berries) and peppermint).
Tip: If you prefer a completely sugar-free recipe, use sugar-free chocolate chips instead of chocolate flakes.
It is important to choose quality dates, without glucose cover.
A delicious gluten and lactose free recipe, only sweetened with dates, banana and chocolate.
Insert date: 2014-07-21 Last update: 2015-05-26
Comment





Recipes > Cakes
Authors > Contributor writers > Cristina Rodrigues
Authors > Translators > Ana Amaral