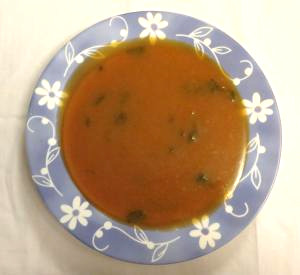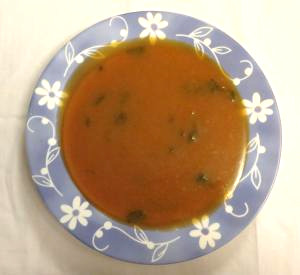 Ingredients:
2 tablespoons amaranth
80g pumpkin
½ onion
1 carrot
¼ zucchini
extra virgin olive oil
sea salt
coriander
Recipe for Midzu Soymilk Maker
Preparation:
Cut the vegetables into small pieces and put them inside the machine jar. Add the amaranth and filtered water to a maximum of 1.2 litres. Choose the program "Soup" and start the machine.
At the end of the process, mash the soup using the program "Fruit / Vegetable Juice".
When the machine is finished, season with salt to taste and a little olive oil. Then add the chopped coriander.
Insert date: 2014-01-10 Last update: 2014-01-14
Comment





Recipes > Soups
Authors > Contributor writers > Cristina Rodrigues
Authors > Translators > Carolina Freitas