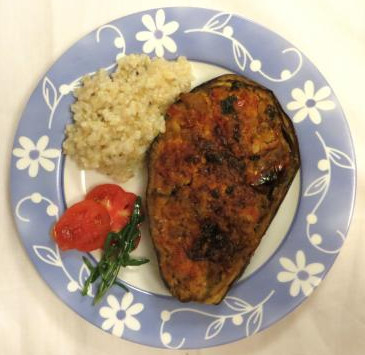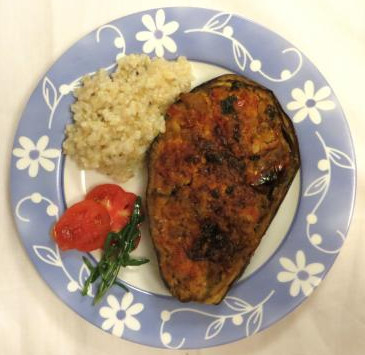 Ingredients (for 4 people):
2 aubergines
100g okara
2 ripe tomatoes
½ onion
1 clove
Coriander
Brewer's yeast
Sea salt
Extra virgin olive oil
Preparation:
Open the aubergines in half lengthwise and dig each half carefully with a spoon and knife, leaving a thickness of about one centimeter on each side. Put in water so it will not get dark.
Chop the aubergine pulp.
Sauté the onion and garlic in olive oil until you get a golden color. Then, add the tomatoes and the aubergines' pulp. Add okara (soybean pulp resulting from the preparation of soy milk) and cook until the aubergine gets soft. Season with salt and chopped coriander.
Drain the aubergine halves and fill with the sauté and sprinkle with brewer's yeast. Put the preparation in a baking dish greased with a little olive oil. Bake until the aubergines halves are tender.
Serve with brown rice and salad.
Insert date: 2013-11-25 Last update: 2013-12-09
Comment





Authors > Translators > Carolina Freitas
Recipes > Main Dishes
Authors > Contributor writers > Cristina Rodrigues