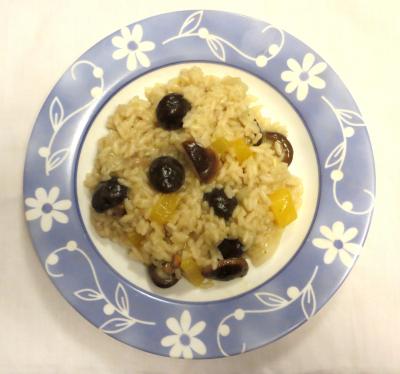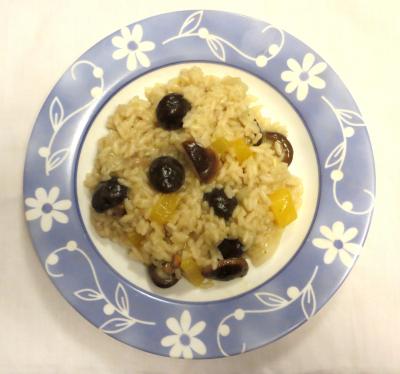 Ingredients:
40 g dried shiitake mushrooms (e.g. Midzu)
extra virgin olive oil
1 small onion
2 cloves of garlic
1 cup of rice for risotto
1 teaspoon vegan vegetable broth
100 g pumpkin
250 ml Kombucha (e.g. Midzu)
1 cup of water
sea salt
2 tablespoons melted vegan cheese
Preparation:
In a pan, saute the onion and chopped garlic in olive oil. Add the mushrooms, pre-soaked for 3 to 6 hours. Add the vegetable broth and kombucha, and mix well. Add a cup of water (use the water where the mushrooms were soaked). When the water boils add the rice and stir. Add the pumpkin cut into small pieces.
When the rice is cooked, turn off the heat and season to taste. Mix the grated cheese and mix well.
Serve warm with a glass of kombucha.
Insert date: 2014-05-13 Last update: 2014-05-16
Comment





Recipes > Main Dishes
Authors > Contributor writers > Cristina Rodrigues