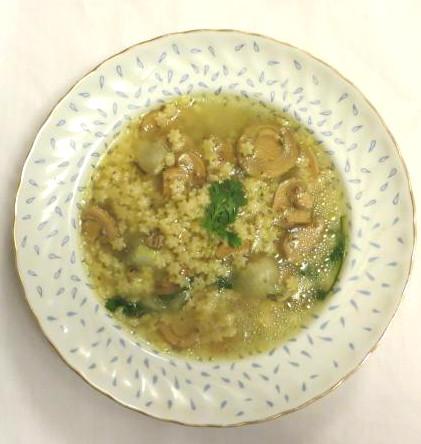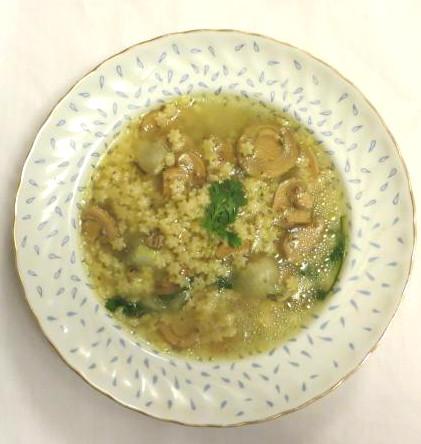 Ingredients (for about 4 people):
1 l filtered water
1 tblsp vegetable bouillon (i.e. from Biovegan)
1 small onion
50 g star-shaped
300 g canned or fresh mushrooms
2 spoons chia seeds
1 tblsp extra-virgin olive oil
coriander leaves
brewer's yeast
Preparation:
In a pan, dissolve the bouillon in the water and bring it to a boil. Then, add the onion and the pasta and stirr so that the pasta doesn't stick together.
Add the mushrooms.
When the pasta is ready, add the chia seeds, the olive oil and some brewer's yeast. Finally add some coriander leaves and let it rest for a few minutes before serving.
A healthier and more nutritious version of the traditional Portuguese broth. A comforting meal for cold winter days.
Insert date: 2014-03-13 Last update: 2014-03-13
Comment





Authors > Contributor writers > Cristina Rodrigues
Authors > Translators > Sónia Cruz
Recipes > Soups