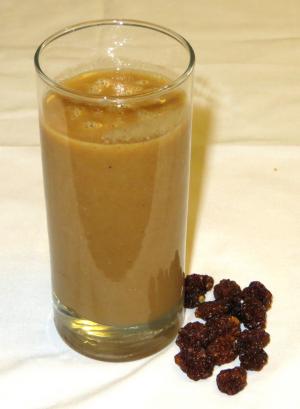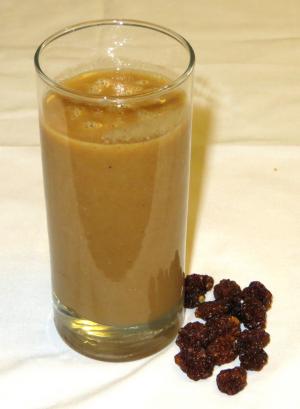 Ingredients:
500ml oat milk
2 tablespoons inca berries
1 tablespoon chia seeds
2 pears
Preparation:
Soak inca berries in the oat milk a few hours before preparing the smoothie, so that you can easily crush them in order to get an homogeneous drink.
Put all the ingredients in a blender and blend until you get a smooth drink.
Serve chilled or at room temperature.
Tips:
You can prepare, easily and economically, the oat milk in a Soymilk maker.
This smoothie is a nutritious drink, ideal for breakfast or snack.
Insert date: 2014-01-29 Last update: 2014-01-30
Comment





Authors > Contributor writers > Cristina Rodrigues
Recipes > Drinks
Authors > Translators > Carolina Freitas