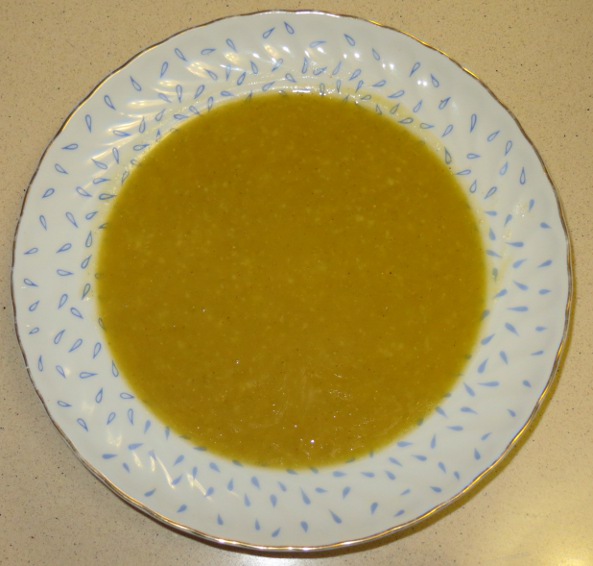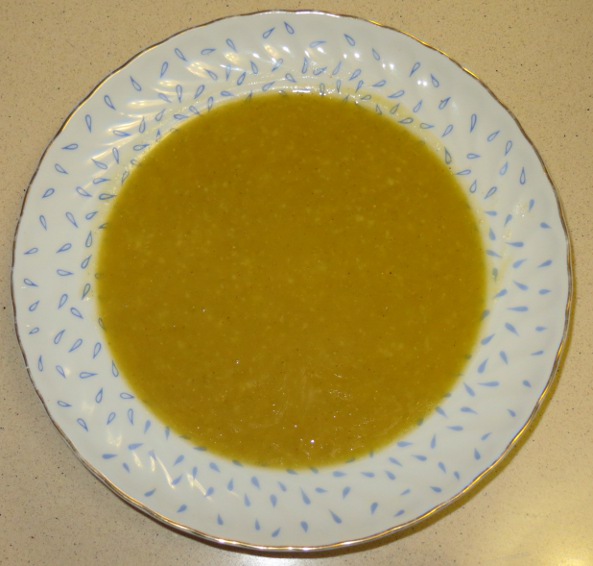 Ingredients:
3 tablespoons kamut grain
1 carrot
120g pumpkin
1 clove garlic
a pinch of salt
a dash of organic Midzu olive oil
Recipe for Midzu Soymilk Maker.
Preparation:
Dice the carrot and the pumpkin and put them into the jar.
Add the garlic and the previously soaked kamut (6-10 hours soaking). Add filtered water up to a maximum of 1.2 liters. Choose the "Soup" program and start the machine.
When the program is finished, season the soup with salt to taste and a dash of organic olive oil.

Suggestions: When the soup is done, if you prefer a puree consistency choose the "Fruit / Vegetable Juice" program or use a hand blender.
Insert date: 2013-02-23 Last update: 2013-12-12
Comment





Authors > Translators > Ana Soares
Authors > Contributor writers > Cristina Rodrigues
Recipes > Soups