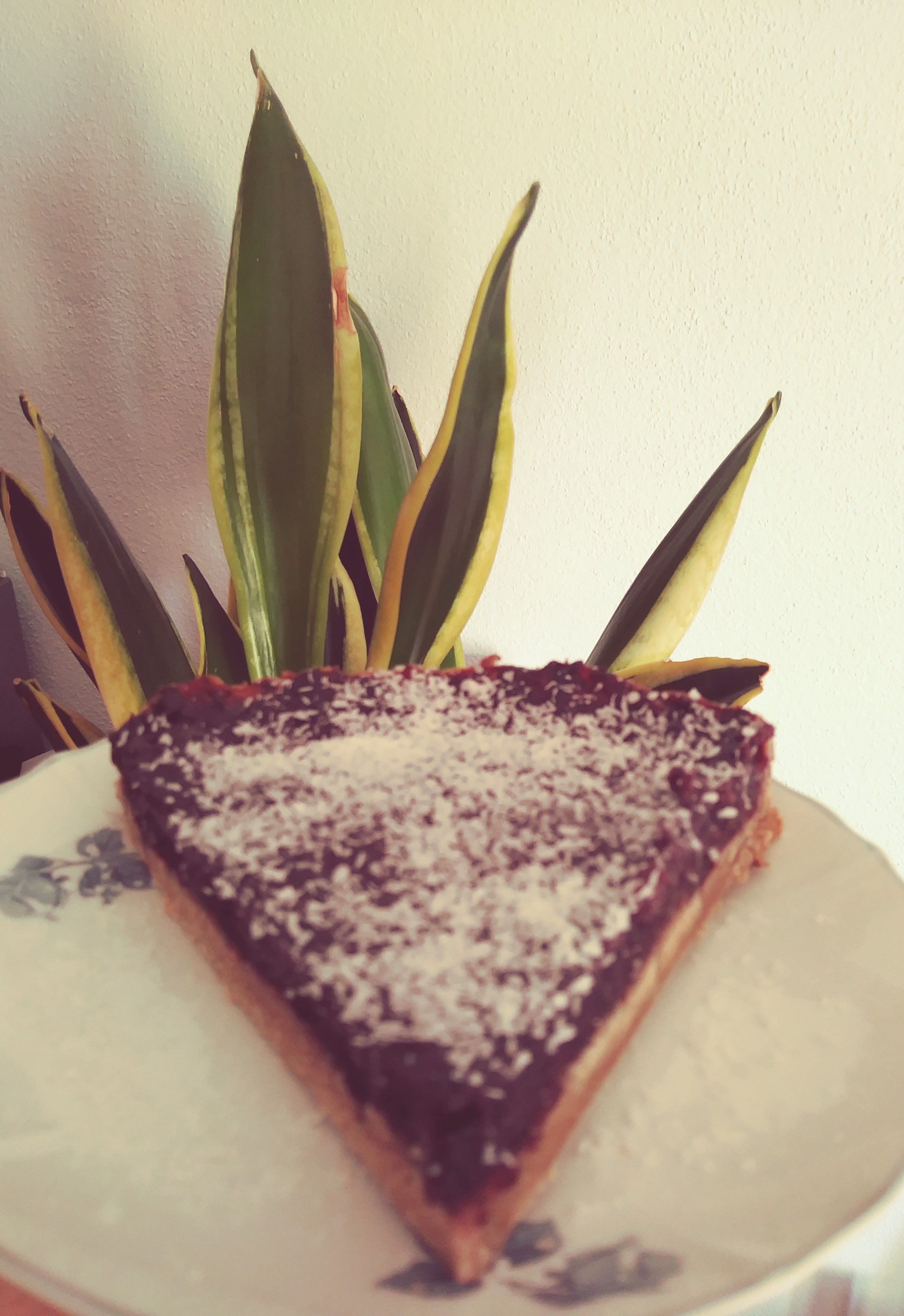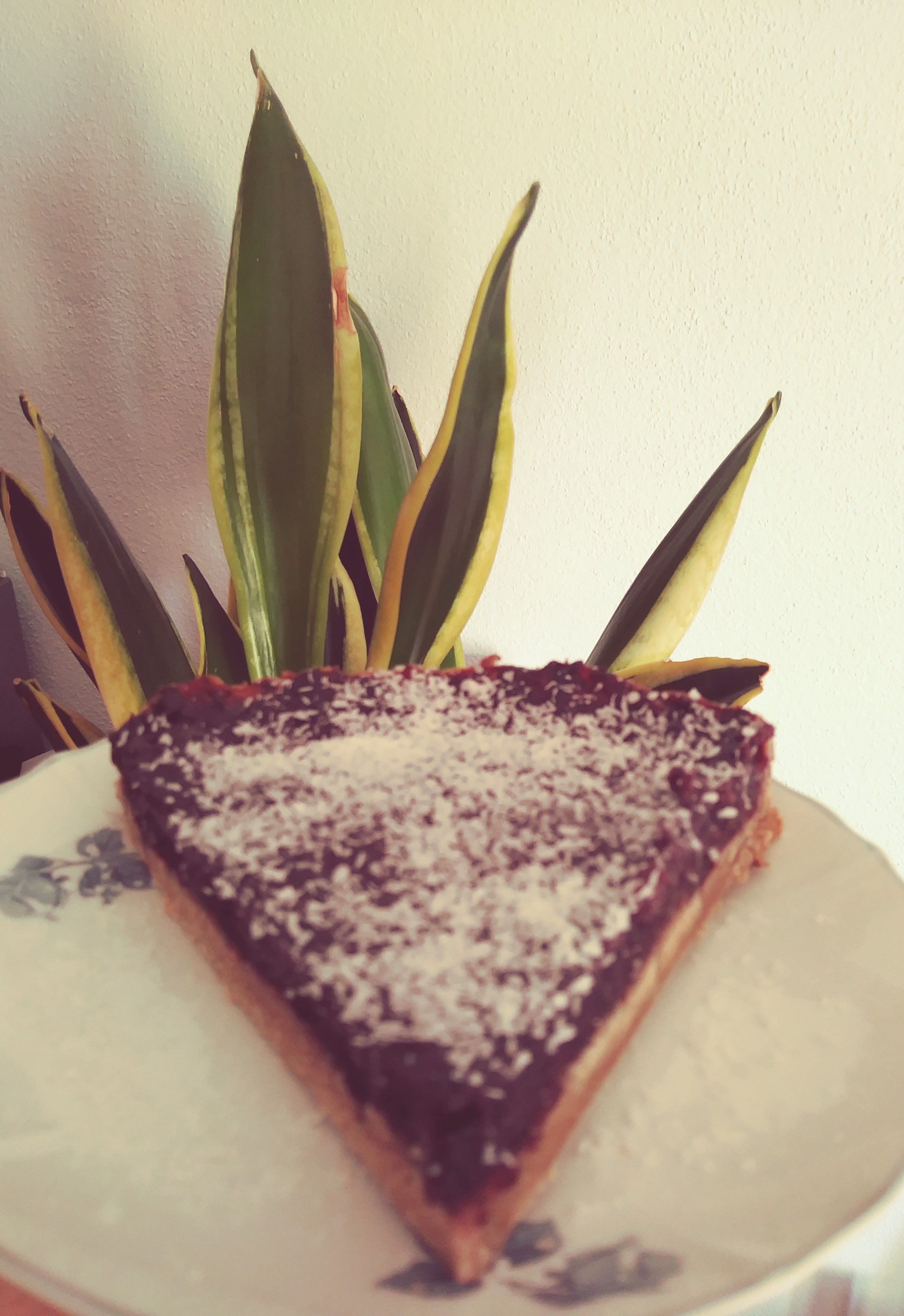 Ingredients:
Base:
1 cup chestnut flour
1/2 cup rye flour
1/2 cup spelt flour
100g Midzu coconut oil
1 tsp Midzu coconut sugar
1 1/2 tsp water kefir vinegar
4 Tbsp cold water filtered in the Midzu filter
Filling:
320g blueberry jam
3/4 cup soy milk previously prepared in the Midzu soy milk maker
1 dessert spoon corn starch
1 dessert spoon Midzu coconut sugar
Method:
Mix all ingredients in a bowl with your hands. Grease a removable bottom tart pan and line it with the dough pressing and distributing very well with your hands. Poke all the surface of the dough with a fork and bake for a few minutes at 150ºC. Meanwhile prepare the filling mixing all ingredientes very well. Pour over the base and bake at 150ºC for about 20 min.
You can decorate to taste with fruits, shredded coconut, etc.
Insert date: 2019-03-25 Last update: 2019-03-25
Comment





Authors > Translators > Ana Soares
Recipes > Snacks