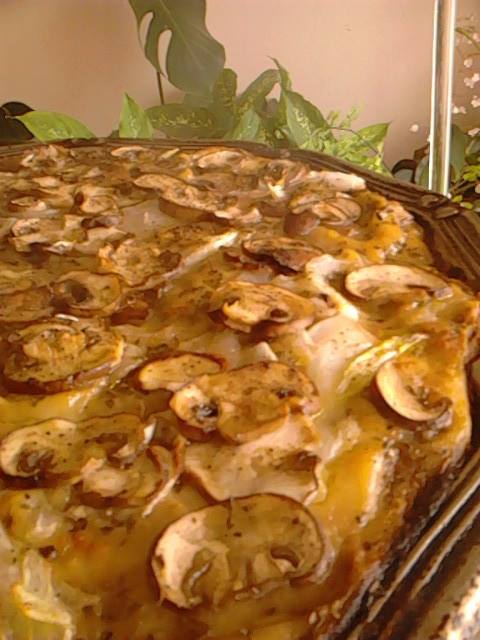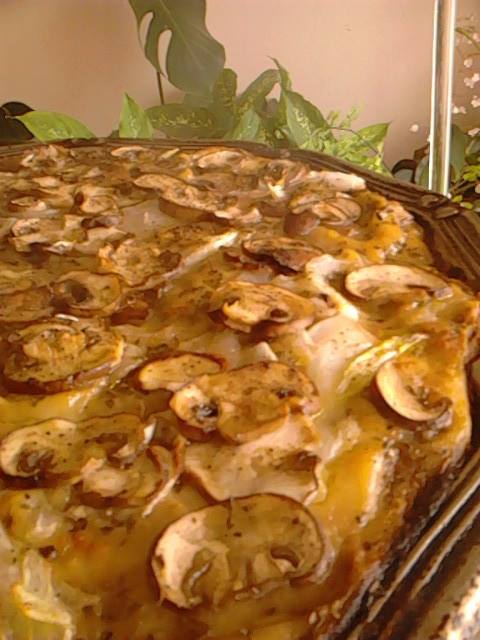 Ingredients:
Dough:
80g spelt flour
80g Midzu brown teff flour
80g Midzu quinoa flour
60g whole rye flour
1 package organic yeast
1 tsp salt
2 dashes Midzu oilve oil
3/4 cup water filtered in the Midzu filter
Midzu seeds to taste (optional)
powder garlic to taste (optional)
Midzu dried oregano to taste
Cream:
1 sliced onion
Midzu olive oil as needed
1 peeled and sliced zucchini
1 dash shoyu or tamari
Garnish:
150g Midzu laminated Shiitake mushrooms (previously soaked)
1 sliced onion
Midzu brewer's yeast as needed
dried oregano to taste
a sprinkle powder black pepper
olive oil as needed
Method:
Mix all dough ingredients with your hands until you obtain a ball that easily loosens from the bowl. Allow to leaven covered in a warm location for about 2h.
Prepare the cream browning the onion in the olive oil, add the zucchini, lower the heat, cover the pot and allow to simmer until very creamy. Season and blend. Set aside but keep hot.
Stretch the dough with a pastry roll over a floured surface and line a round olive oil greased pan with it.
Pierce the dough all over with a fork and bake for a few minutes at about 150ºC. Remove from the oven, add the hot cream and spreat it all over the dough. Sprinkle with the brewer's yeast and oregano, distribute the onion, the mushrooms, season with the pepper, add a dash of olive oil and bake at 150ºC until brown.
Insert date: 2019-02-12 Last update: 2019-02-12
Comment





Recipes > Main Dishes
Authors > Translators > Ana Soares