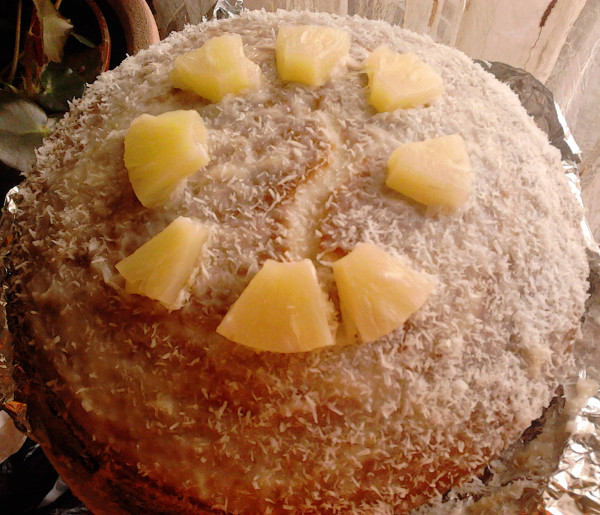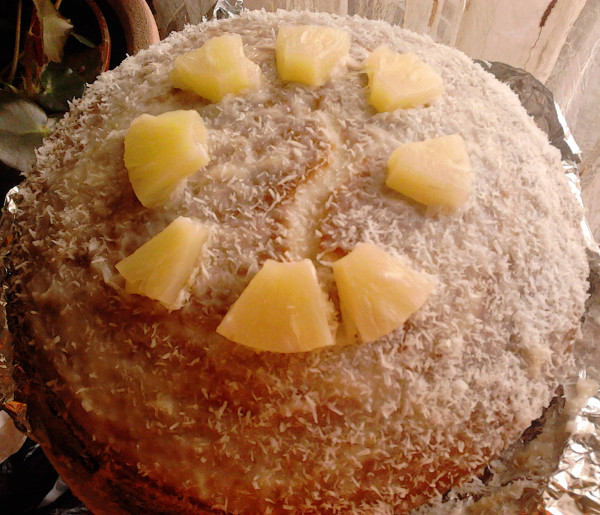 Ingredients:
2 cups white spelt flour
1/2 cup kamut flour
1/4 cup coconut flour Midzu
2 cups coconut sugar Midzu
2 teaspoons baking soda
1 tablespoon sea salt
2 small pineapple slices
About 2 cups of organic fair trade green tea, cooled and not sweetened
1/4 cup coconut oil (liquid) Midzu
2 teaspoons apple cider vinegar
1 teaspoon vanilla powder (optional)
Decoration:
1 pack (27 g) organic vegan cream to beat
125 ml homemade soymilk (for the preparation of the cream)
1/2 small pineapple slice
Coconut grated q.b.
Preparation:
Make soymilk in the Midzu soymilk maker in advance, with organic soya beans as per instructions. Also make the green tea in advance.
Mix all the dry ingredients very well and join the remaining ones until you obtain an homogeneous mass.
Grease a shape with a little coconut oil and sprinkle with flour; pour the dough into the preheated oven at about 170 °C for about 45 minutes. When it is half braked, protect the cake with parchment paper. Stick a toothpick in the cake in two or three zones and when it comes out dry all the times take the cake out. Unmold and set aside, allowing it to cool.
Make the toppings with the cream, according to the instructions on the package, cover the cake with them and garnish with grated coconut and small pieces of pineapple.
Insert date: 2017-08-07 Last update: 2017-08-14
Comment





Authors > Translators > Ana Soares
Recipes > Cakes