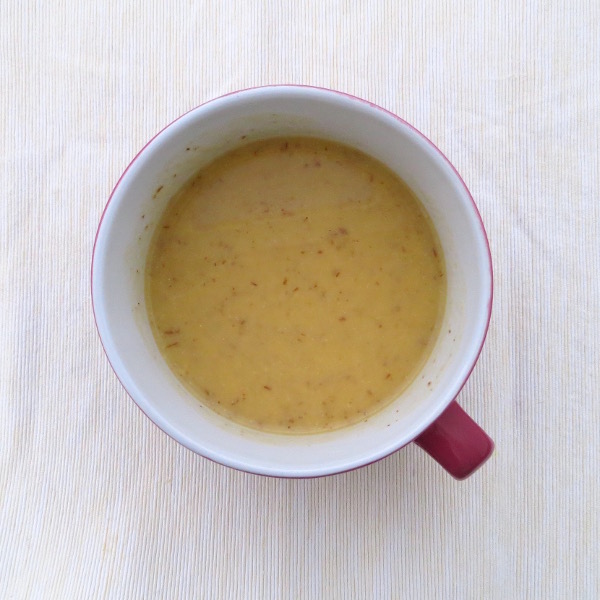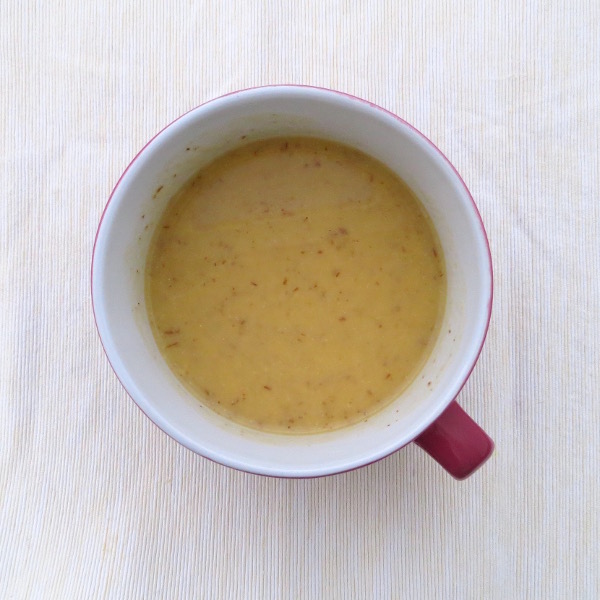 Ingredients:

1/2 sweet potato (large)
2 carrots (small/medium)
1 turnip
1/2 red pepper
2 ou 3 tbsp. rice
1 tbsp. linseeds
1 thin slice of fresh ginger root (2mm)
A pinch of curry powder
A pinch of sea salt
1 tsp coconut oil Midzu
1 tbsp coconut flour Midzu
Recipe suitable for the Soymilk maker Midzu.
Preparation:
Cut the vegetables into small pieces (about 2 cm), pour them into de Soymilk maker (stage 1) and add water up to 1300 ml. Select the "Soup" program.

At the end of the program (stage 2), open the lid, add 1 tsp coconut oil, a pinch of salt and 1 tbsp coconut flour. Close the lid and switch on the program 'Fruit/vegetable juice) for mixing and grinding. Serve warm.
Insert date: 2016-03-23 Last update: 2016-03-23
Comment





Recipes > Soups
Authors > Contributor writers > Isabel Carlos
Authors > Translators > Sónia Cruz