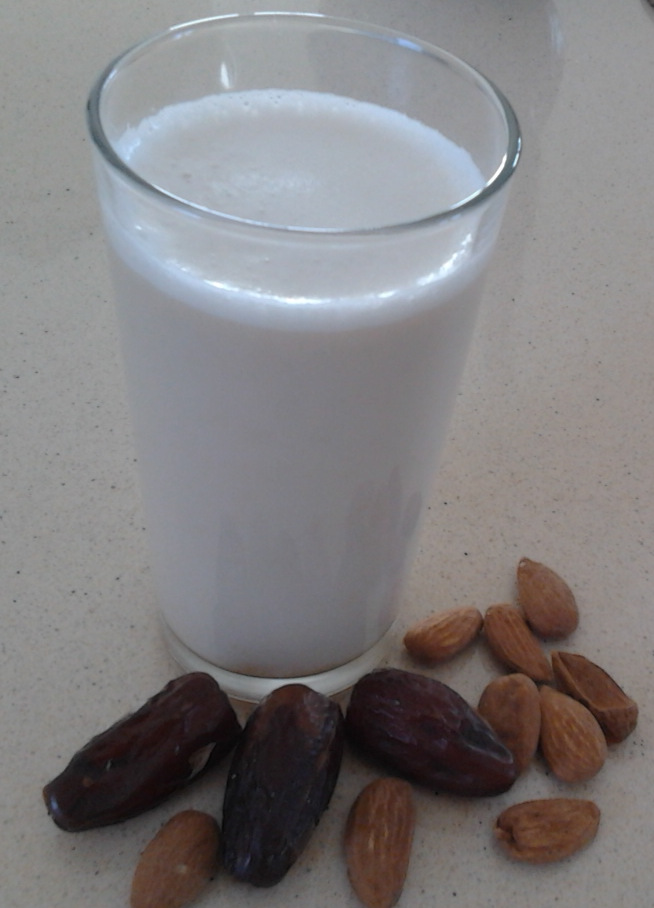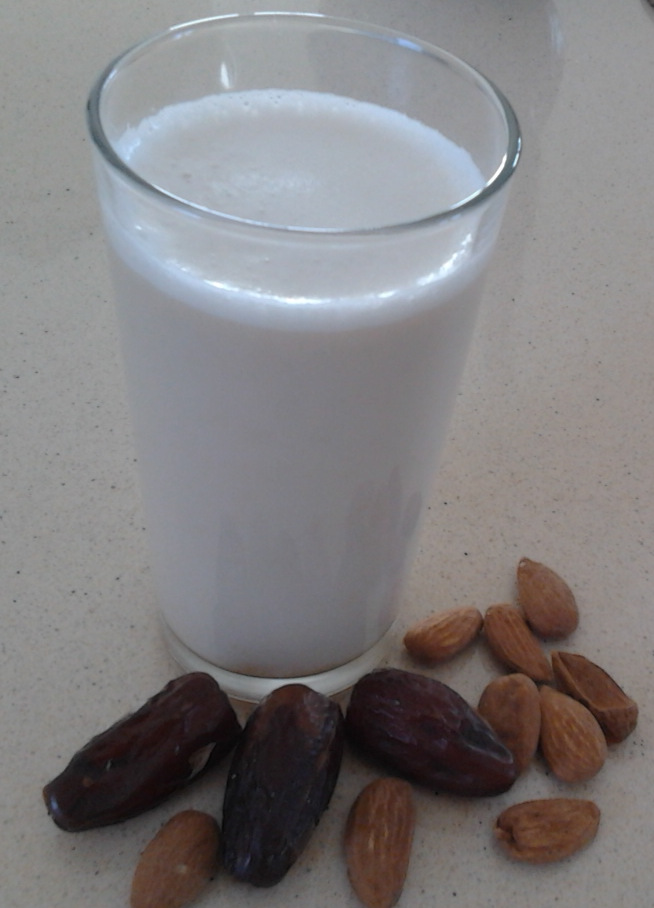 Ingredients:
70 g of almonds Midzu
200 g dried dates Midzu
1.2 L filtered water
(Recipe for the soymilk maker Midzu)
Preparation:
Soak the dates for about 8-12 hours, then take the seeds out and soak the dates for 4 hours more, then drain and rinse. Afterwards, put the almonds and dates into the machine jar and fill it with water up to 1.3L.
Switch the machine on and, on the control panel press "Choose" until the program "Fruit / Vegetable Juice" light is on. Then press "Start".
The machine will work normally on the program that is more suitable for dry fruit and seed drinks.
At the end of the program, strain to separate the ground almond and date residue.
This is a very nutritious and healthy drink, and, since dates work as a natural sweetener it will also satisfy your sweet tooth.
Note: Use dates as a natural sweetener only with the "Fruit / Vegetable Juice" program. The heating programs are not suitable to be used with dates.
This drink is quite sweet and can be used for making desserts with no sugar added. The residue can be used for making truffles or cakes.
Insert date: 2015-12-31 Last update: 2016-03-23
Comment





Recipes > Desserts
Authors > Contributor writers > Cristina Rodrigues
Authors > Translators > Sónia Cruz