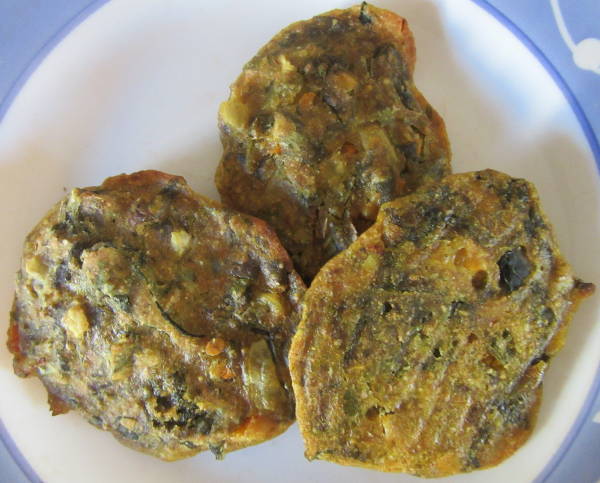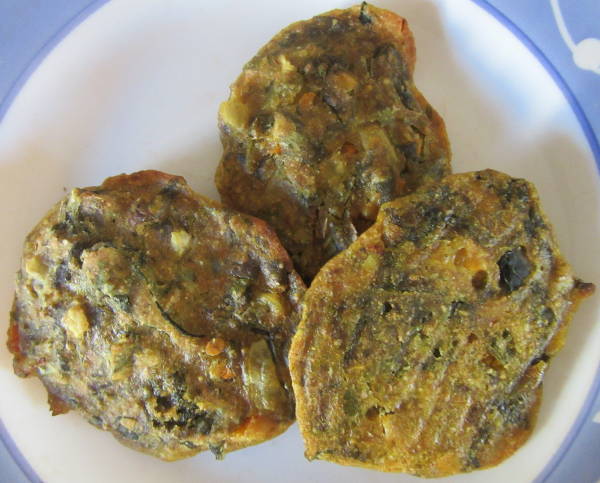 Ingredients (around 10 units):
4 tablespoons organic seaweed salad Midzu
1/2 onion
1 garlic clove
1 cup spelt flour or whole wheat flour
2 tablespoons corn flour
2 tablespoons cornstarch
1 small carrot
1 teaspoon chia seeds
parsley as needed
3/4 cup water
1/2 lemon (juice)
Preparation:
Chop the onion and the garlic, and cut the carrot in small cubes.
Mix all the ingredients until you obtain a batter.
Cover a tray with baking paper and brush it with olive oil. Pour the batter in spoons. Bake in the oven, with the grill on, for 15-20 minutes at 180ºC (or fry).
Suggestion: serve with tomato rice.

A vegan and healthy alternative to the traditional codfish cakes.
Insert date: 2015-12-04 Last update: 2015-12-04
Comment





Authors > Contributor writers > Cristina Rodrigues
Recipes > Main Dishes
Authors > Translators > Sónia Cruz