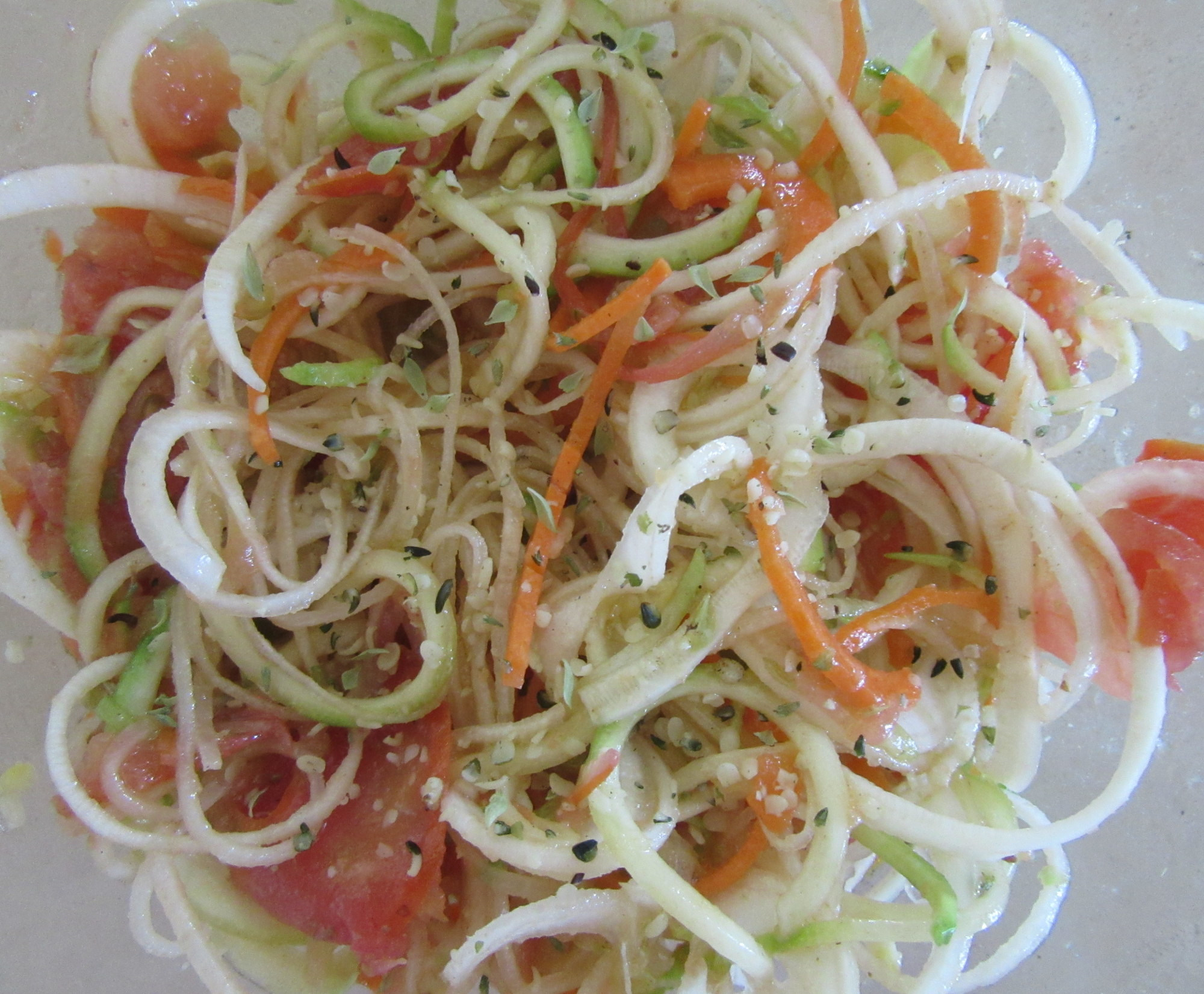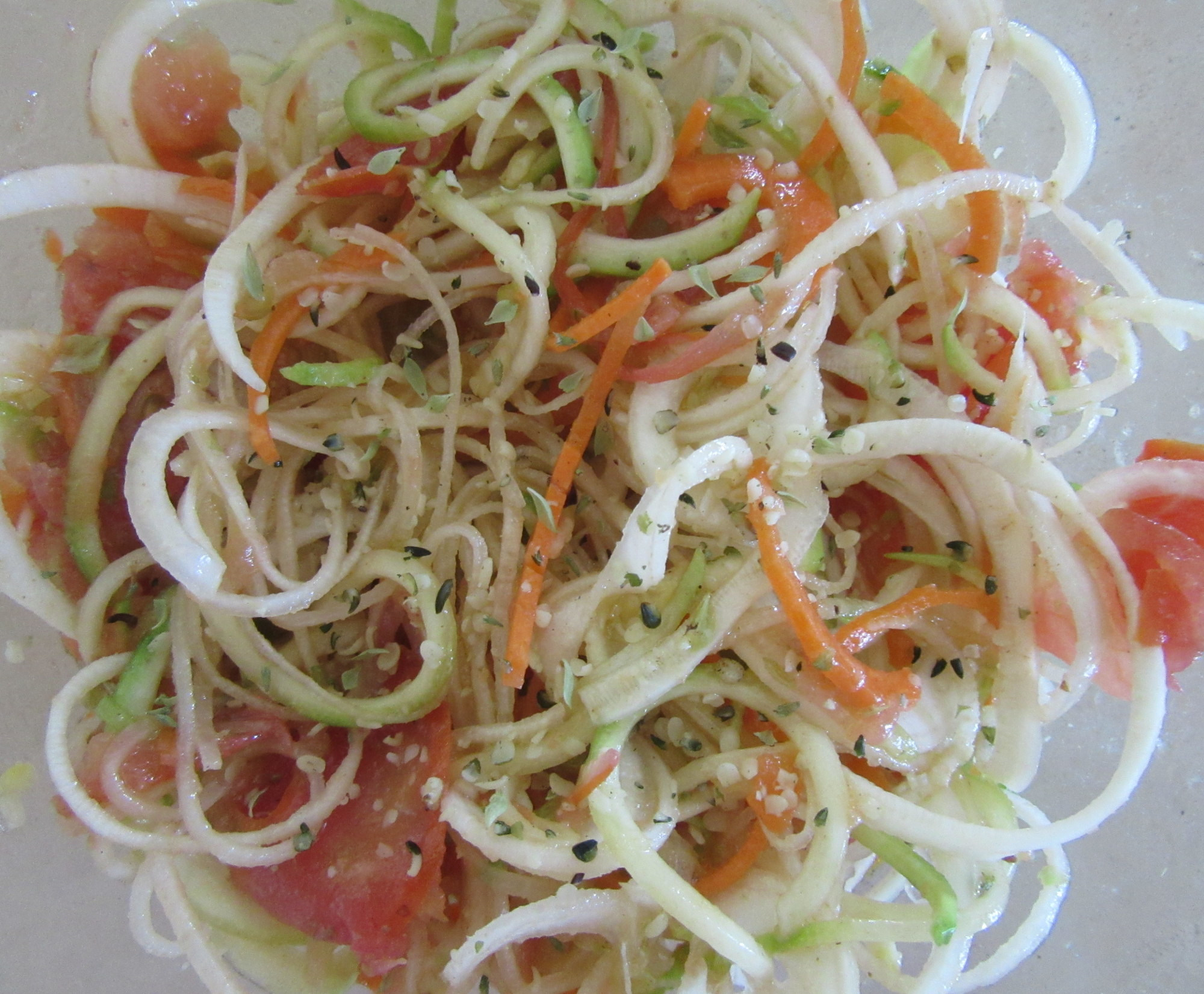 Ingredients (1-2 people):
1/2 courgette
1 carrot
1 turnip head
1 tomato
1 tablespoon hemp seeds Midzu
1 tablespoon extra-virgin oil Midzu
1 coffee spoon beer yeast powder Midzu
oregano as needed
cider vinegar as needed
Recipe for the Midzu vegetable slicer
Preparation:
Wash and peel the vegetables. In the vegetables slicer, using the fine blade, cut the turnip, the carrot and the courgette in spiral. Using the flat edge blade, cut the tomato. Save the juice to pour in the salad. Mix everything in a large bowl and season with oil, vinegar, oregano and brewers' yeast. Pour in the hemp seeds and serve as an appetizer or as the main course.
A raw, colorful recipe. Easy and attractive way of eating vegetables.
Insert date: 2015-06-05 Last update: 2015-06-05
Comment





Authors > Contributor writers > Cristina Rodrigues
Recipes > Main Dishes