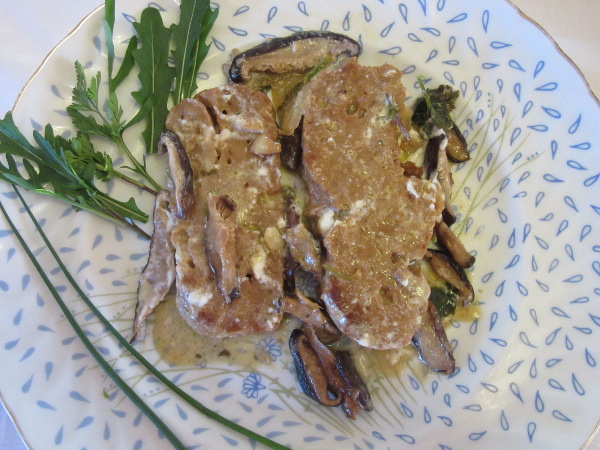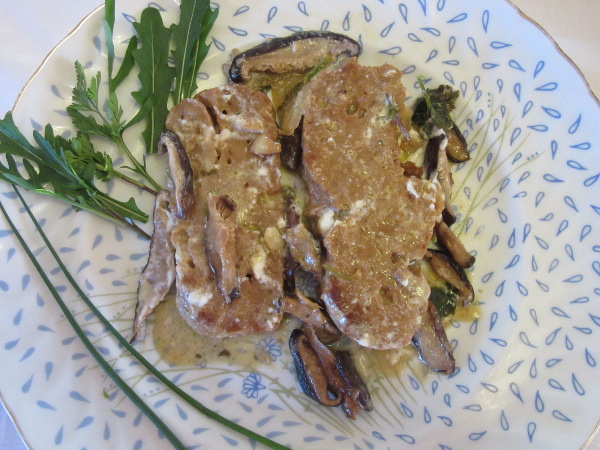 Ingredients (for 4-5 people):
500 g seitan
15 g Midzu dried shiitake mushrooms
1 onion
4 garlic cloves
parsley as needed
Midzu olive oil extra virgin
soy sauce as needed
lemon juice as needed
2 tablespoons vegan garlic mayonnaise
1 coffee spoon Midzu Brewers Yeast Powder
Preparation:
In advance, cut the seitan in slices and season it with lemon juice, garlic, salt, soy sauce (or other seasonings of your liking). Let marinate for some hours.
Soak the shiitake mushrooms for some minutes.
In a non-sticking frying pan, drizzle a dash of olive oil and sauté the onion and the crushed garlic. Add the seitan steaks and cook them in medium heat. Keep turning the steaks and add the mushrooms and, if needed, some water (you can use the water left from soaking the mushrooms).
When the seitan is mostly cooked, add a bit of crushed parsley and, if needed, seasonings. Add the mayonnaise and involve well. Turn off the stove and dust with a bit of brewers yeast.
Serve with a salad and, for example, rice or quinoa.
A protein-rich recipe that resembles beefsteaks with mushrooms, but in a healthier version.
Insert date: 2015-05-07 Last update: 2015-05-07
Comment





Authors > Contributor writers > Cristina Rodrigues
Recipes > Main Dishes