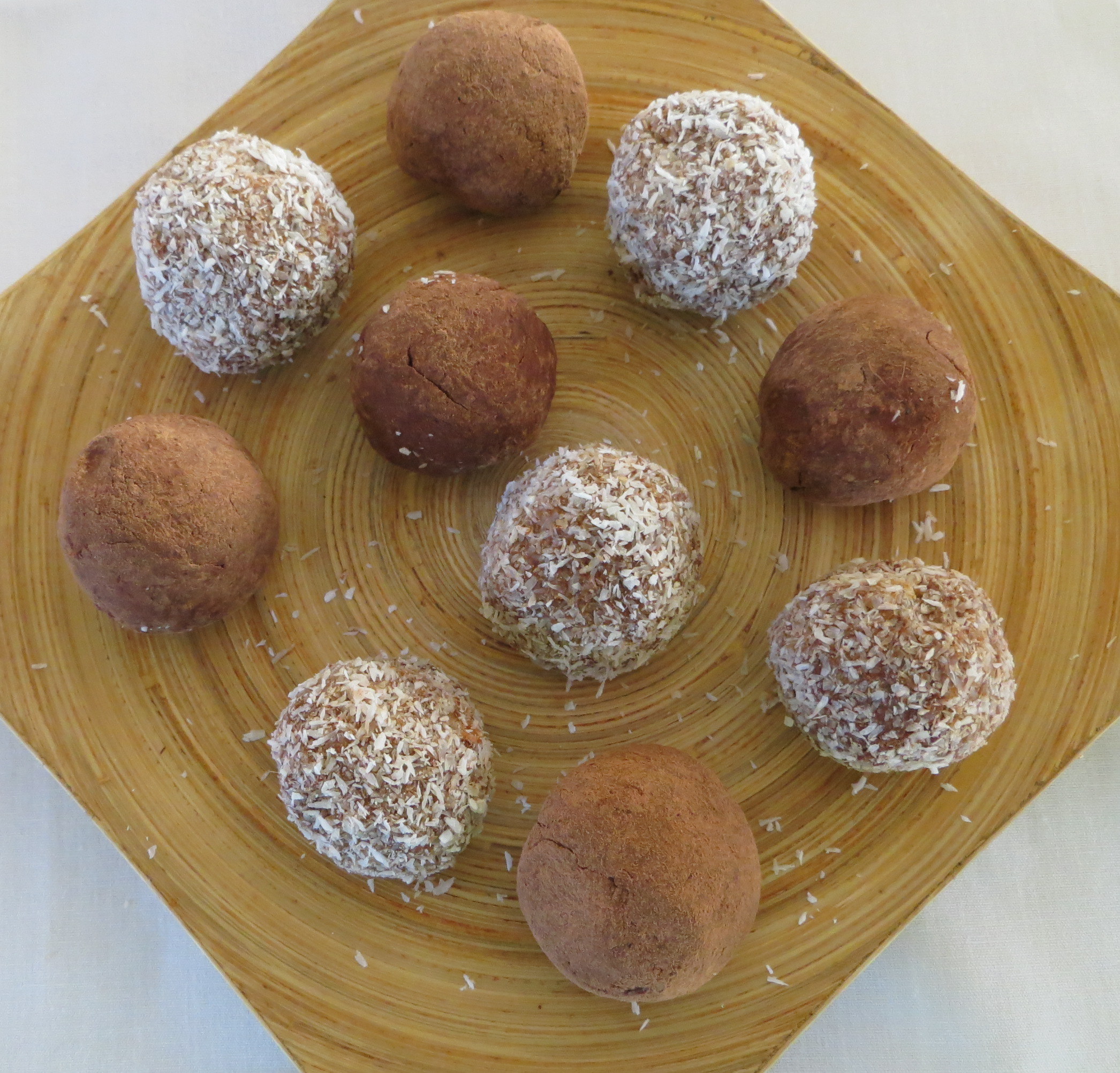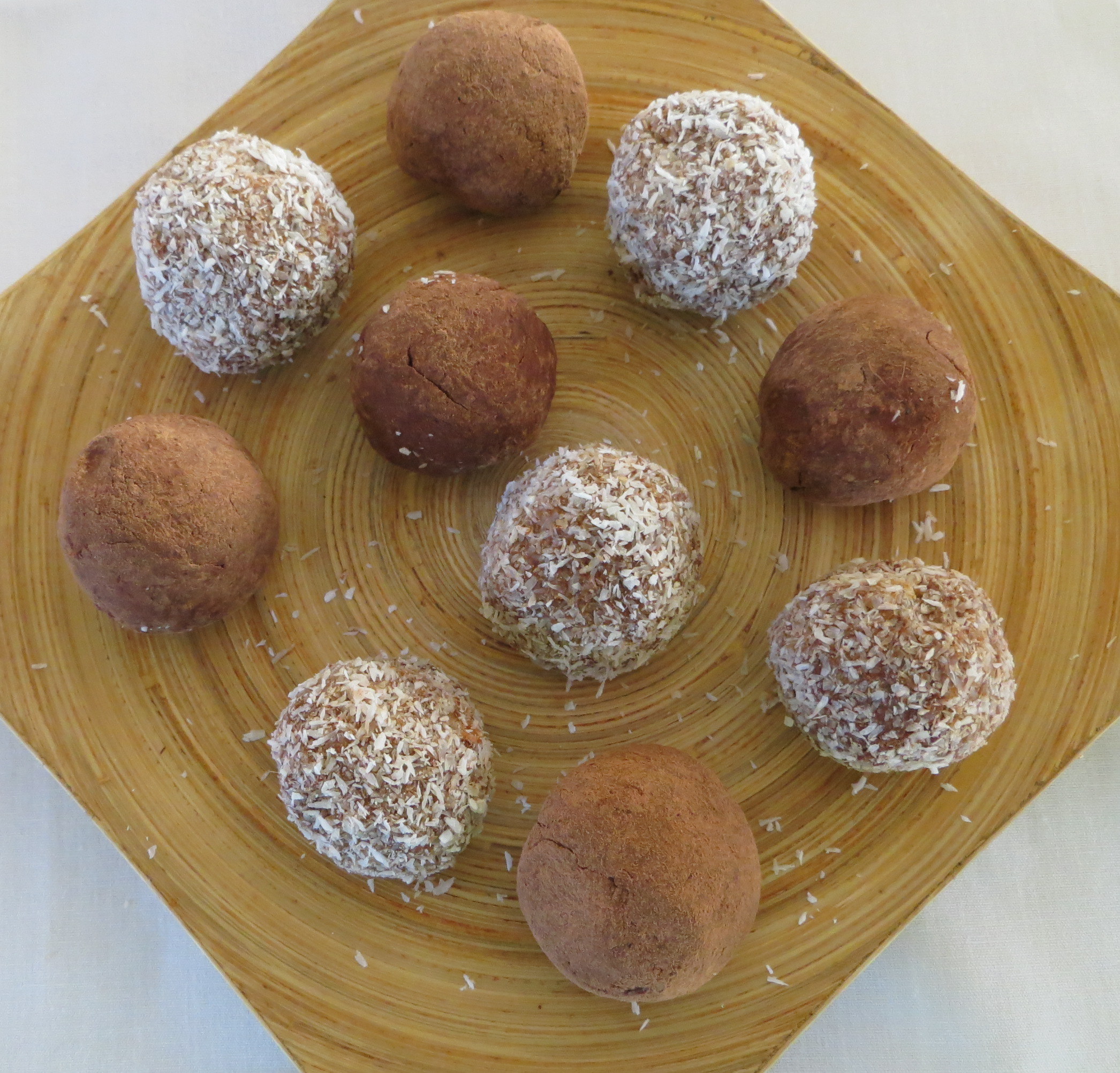 Ingredients (for about 12 units):
140 g dried mango Midzu
5 tablespoons grated coconut
2 tablespoons chia seeds Midzu
1 tablespoon lucuma powder Midzu
2 tablespoons cocoa powder in Midzu
Preparation
Soak the mango for 1 hour before preparing the truffles. Drain the water from the dried fruit. Cut the mango into pieces and place in a food processor (for example in a blender or chopper) along with 2 tablespoons of grated coconut. In a bowl, combine the fruit puree and the remaining ingredients. Mix well until you get a homogeneous and moldable dough. If necessary add more chia seeds or grated coconut. With a spoon take small portions of the dough and pass them with cocoa or grated coconut. After involved in cocoa or coconut they are easier to shape into small balls. Take a few hours in the fridge and then they are ready to eat.
A sweet recipe, but with no added sugar or other sweeteners. These truffles look good at any party, and also delight children.
Insert date: 2014-12-03 Last update: 2014-12-03
Comment





Recipes > Snacks
Authors > Contributor writers > Cristina Rodrigues