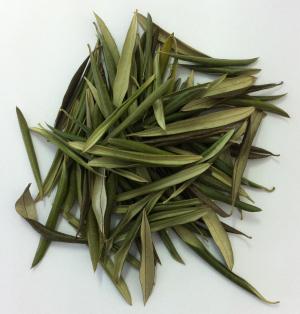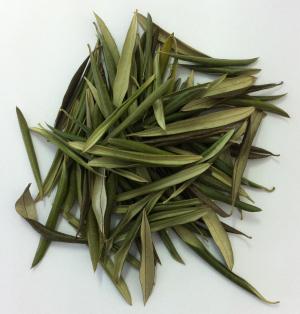 Olive tree leaf has revealed some extraordinary medicinal characteristics. At the top of the list is the high content in phytochemicals with anti-oxidant properties.
Olive tree leaf and Attention Deficit Disorder (ADD)
Olive tree leaf is rich in minerals such as potassium, selenium, zinc, copper, manganese, magnesium, phosphorus as well as in vitamins (B1, B2, B3, B6, vitamin A, vitamin E- tocopherols, lutein), which, according to researcher Cosmo F. Pacetta (1), seem to significantly influence attention and might complement ADD and dyslexia treatments. In several studies by this author there is strong evidence of the benefits of olive tree leaf regarding the immune system, fatigue, stress, protecting from degenerative diseases (arthritis, multiple sclerosis, Parkinson's disease, Alzheimer's disease) heart diseases, etc.
Antioxidant, fights aging and osteoporosis
The main characteristic of olive tree leaf is the high antioxidant level; oleuropein present in olive oil and leaves is the king of phytochemicals in olive tree. This polyphenol has significant antioxidant properties and takes part in the process of preventing platelet cells from bulking together reducing the formation of inflammatory molecules. This compound also works well with calcium in the process of calcification, preventing osteoporosis. Its antioxidant capacity protects the human body from aging effects.
Effective weight loss
Olive tree leaf is effective in reducing fat, especially abdominal fat. If it is taken for 2 to 3 months people can lose about 6kg and 10% of abdominal perimeter – if the intake is together with healthier diet changes, of course. Once more, it is its antioxidant power that stimulates the organism, helping to flush fat, particularly abdominal fat. It also alleviates fatigue and stress. To loose weight it is recommended to take 4 cups of tea a day between meals.
Benefits for blood pressure and other diseases
Other studies (2) show the effect of the leaves in lowering blood pressure and anti-microbial (anti-fungal, anti-bacterial and anti-viral), effective in destroying bacteria such as E. Coli, Staphylococus aureus and Candida.
The duration of colds and flu is reduced when taking olive tree leaf tea. Some studies point to olive tree leaf being useful in the prevention of heart diseases and in metabolizing glucose, lowering blood sugar levels (4).
The PDR (Physicians' Desk Reference) for Herbal Medicines suggests the use of three cups per day.
Precautions
PDR declares there is no health risk or collateral damage if the tea is taken in the recommended dosages; however, some specific groups should avoid its intake.
Pregnant and nursing women should not drink olive tree leaf tea. If you suffer from hypertension and take medication, ask your doctor for advice before taking the tea because it is effective lowering blood pressure.
References:
(1)Pacetta, Cosmo Fernando. Oliveira – A Árvore da vida. Ed. Corpo e Mente 2007.
(2) Susalit E., Agus N., Effendi I., Tjandrawinata RR, Nofiarny D., Perrinjaquet-Moccetti T., Verbriggen M. – Olive (Olea europaea) leaf extract effective in patients with stage-1 hypertension: comparison with Captopril. Nephrology & Hypertension Division, Department of Internal Medicine, Faculty of Medicine, University of Indonesia. 2011 Feb 15;18(4):251-8
(3) Markin D, Duek L., Berdicevsky I: In vitro antimicrobial activity of olive leaves. Department of Microbiology, Rappaport Faculty of Medicine, Technion-Institute of Technology, Haifa, Israel. 2003 Apr;46(3-4):132-6
(4) Food Standards Agency – UK list of health claims - Plant substances also with medicinal use in the UK - http://www.food.gov.uk/multimedia/pdfs/listofukhealthclaims04.pdf
Insert date: 2013-09-23 Last update: 2013-09-25
Comment





Other foods
Authors > Contributor writers > Cláudia Maranhoto
Authors > Translators > Ana Soares